At the Science of Rock 'n' Roll, EDM developed a unique suite of social interactives that encourage visitors to strap on their guitars, step up to the mic and become part of the show.
From mastering the art of mixing to sharing your best (or worst!) music experiences, at the Science of Rock 'n' Roll EDM delivered an engaging experience that goes beyond the traditional music museum—seamlessly blending software interfaces with real-life instruments.
Instrument Pods
Whether you're a seasoned rocker or instrumentally challenged, the Instrument Pods are a fun, interactive music experience. Choose from guitar, bass, keyboards, or drums. Then decide whether you want to go solo or play along with a band. Pick you're genre, apply your effects and away you go. Beginners can learn the basics using the onscreen tutorial, and when you're ready you can swipe your Backstage Pass to make a music video.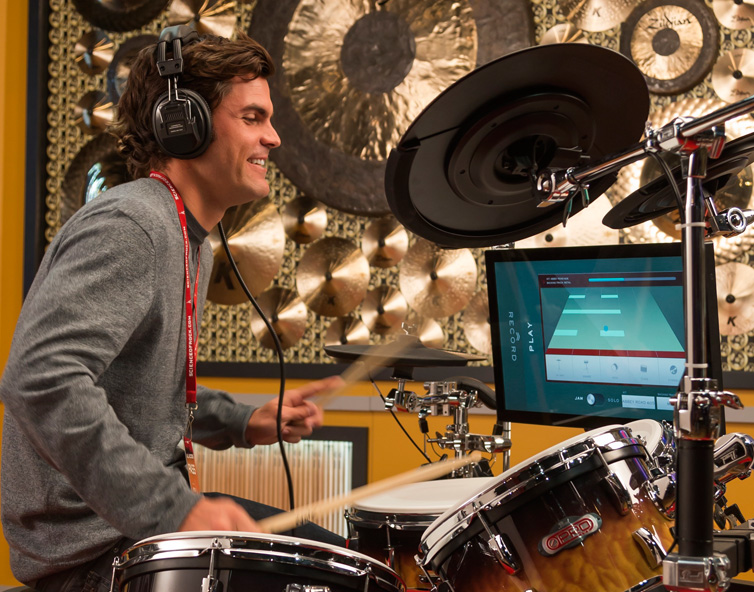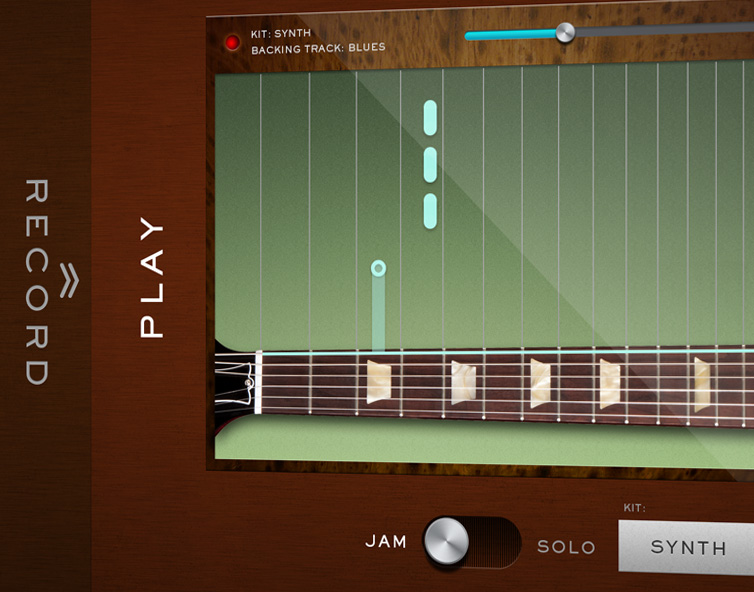 Karaoke
Think you're as smooth as Marvin? Got the stage presence of Ozzy? The Karaoke app lets you perform famous songs from different genres while your friends listen outside the recording booth. Once you've found your groove, use the Backstage Pass to record and edit your own music video to share with friends and family.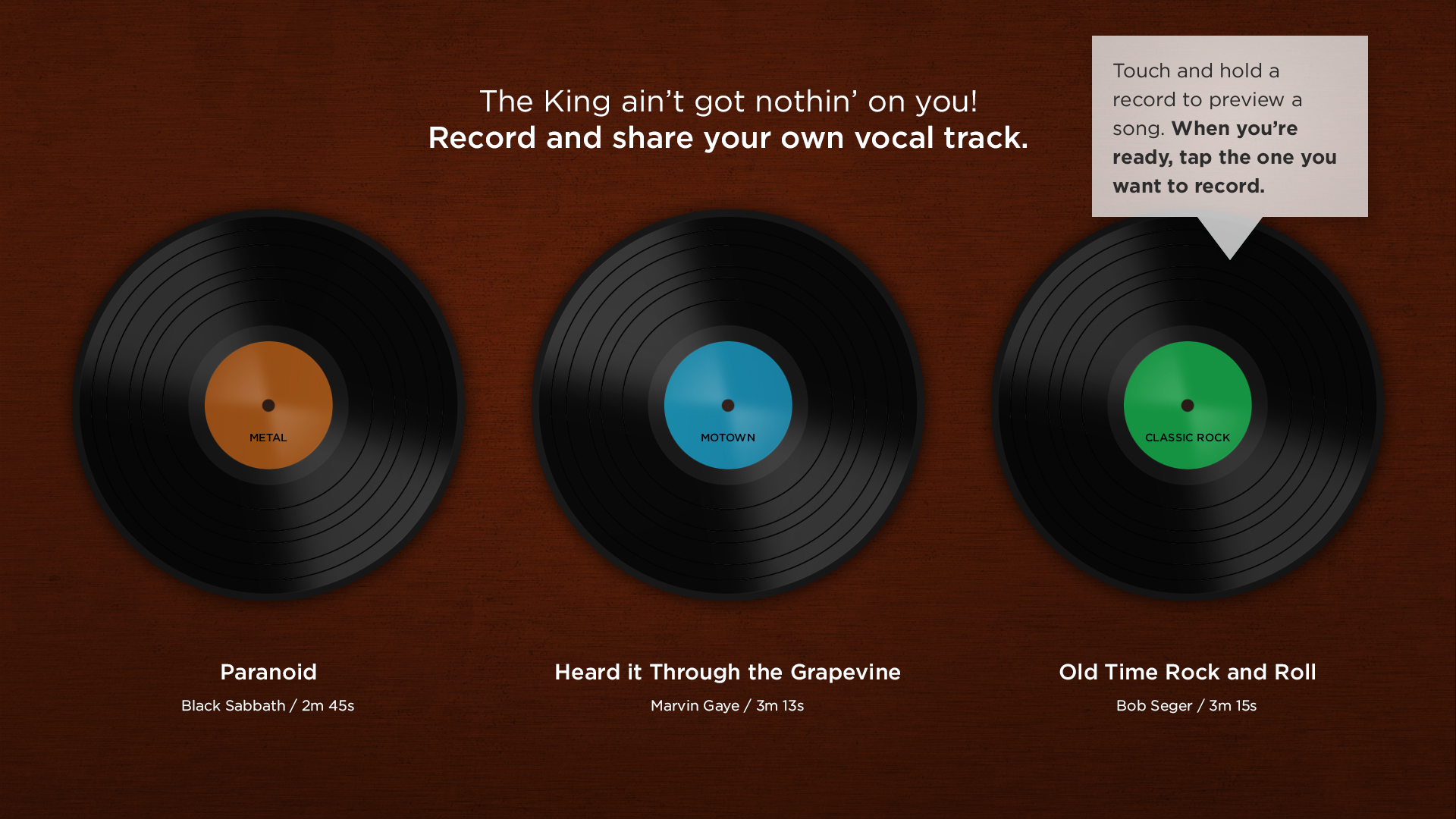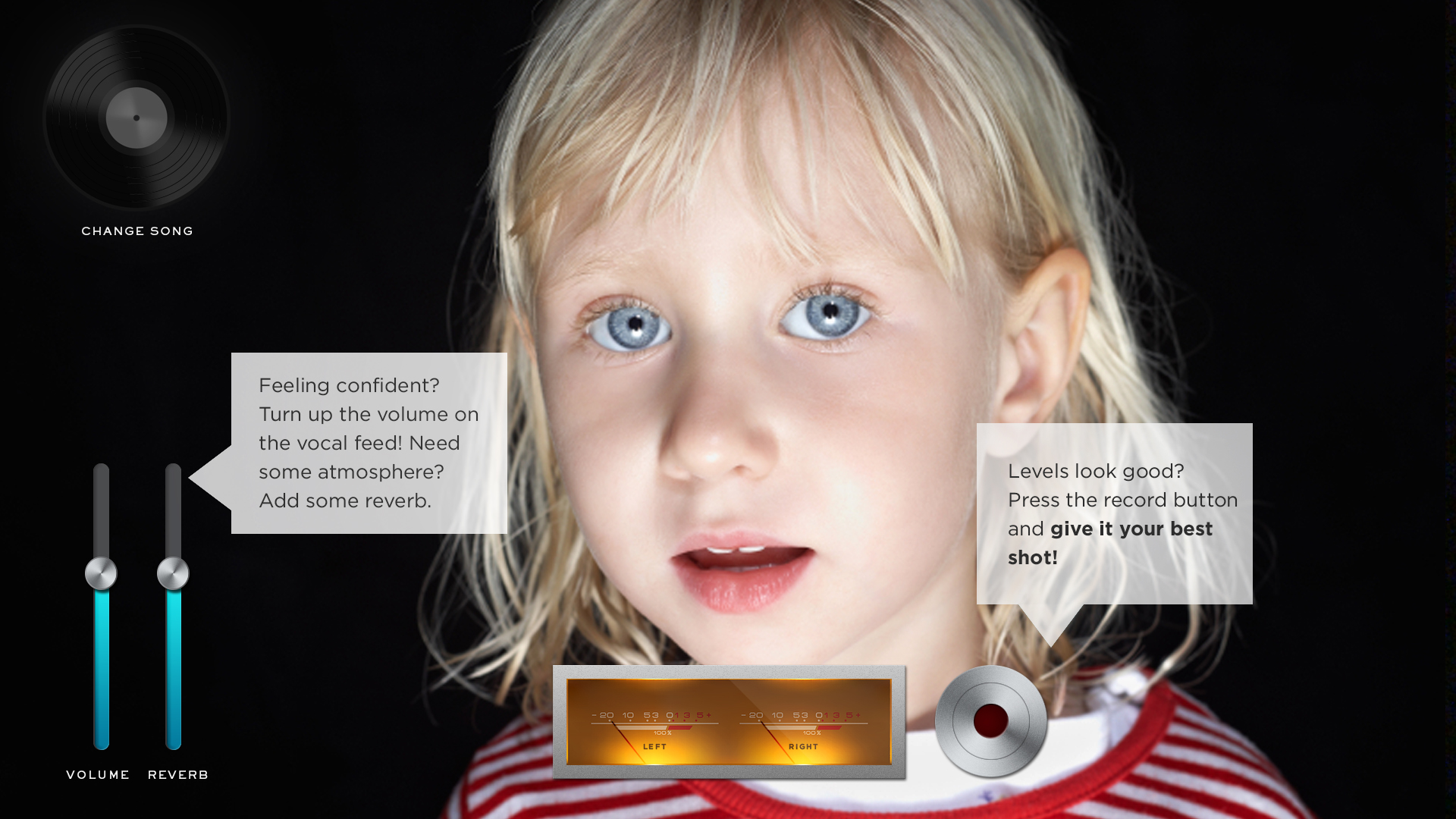 "The kids created at least a dozen videos at the different music exhibits—the Science of Rock n Roll was one of the highlights of our visit to Kansas City!"
Heather Eslinger, Visitor
Video Blog
What was your first concert? Who made your favourite mix tape? What song was playing during your first dance? Musical memories…we all have them. Video Blog is a way for visitors to record those memories for their friends, families and other Science of Rock guests. After you've recorded your video, upload it using your Backstage Pass. Or, if you're feeling camera shy, sit back and browse the collection of other visitor's stories.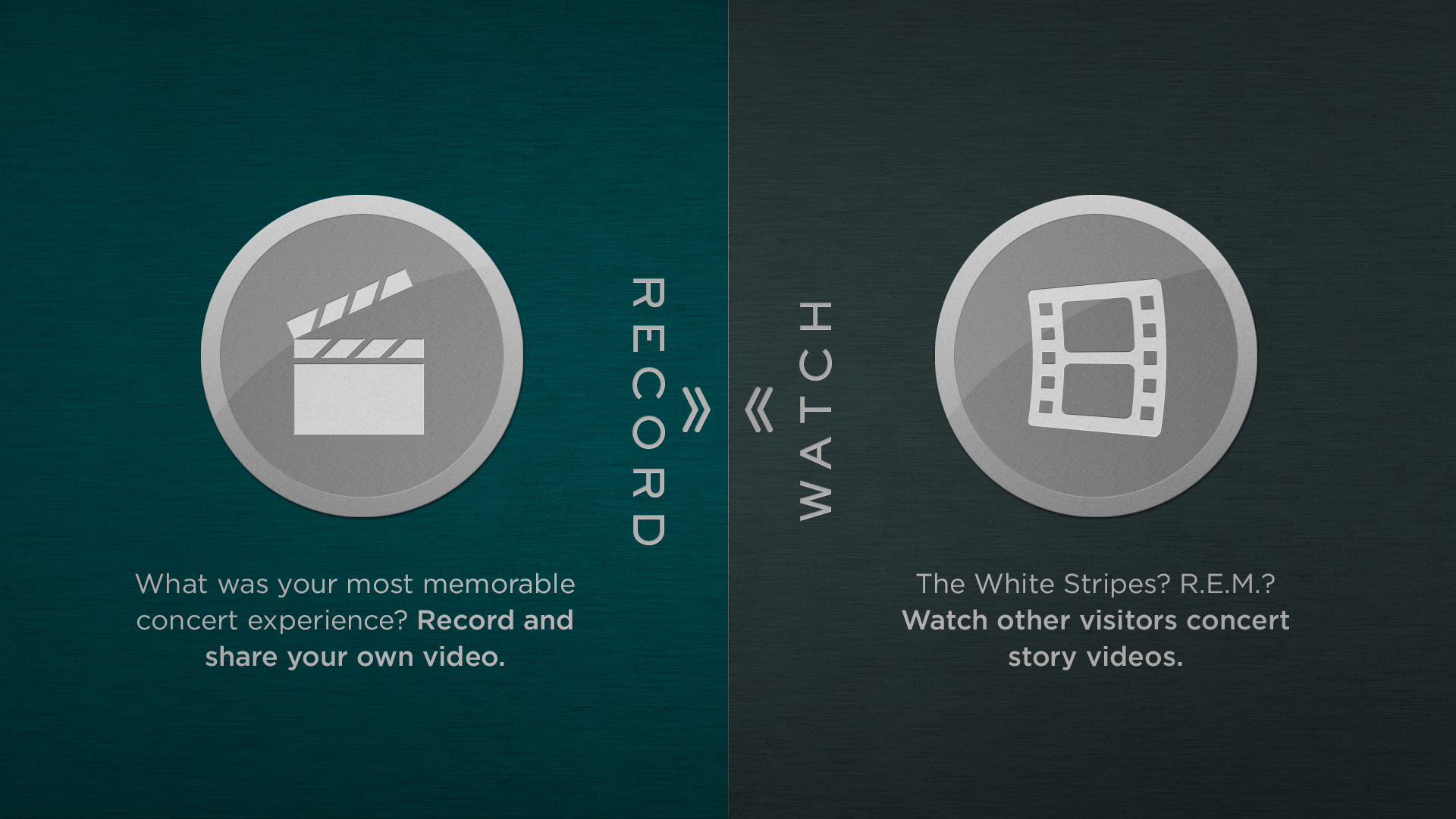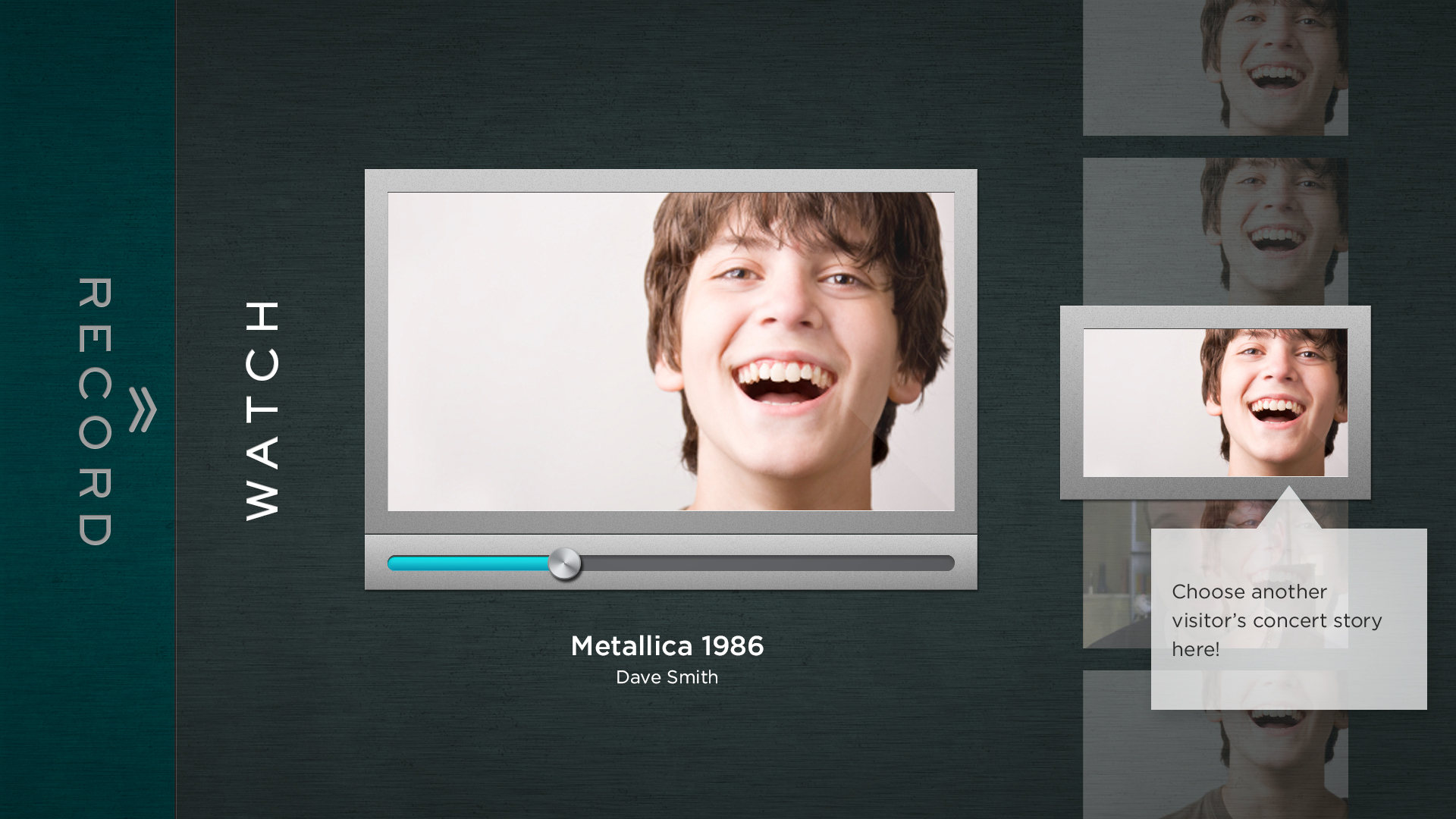 Mixing Table
You know how you sound solo, but how about David Bowie? Mixing Table is a multi-touch interactive that lets visitors remix famous rock songs like David Bowie's "Space Oddity". Using the virtual console, visitors can adjust and isolate the vocals, guitars, and other instruments to better understand the track layering of music and maybe even make a mix that they prefer.
Science of Rock Backstage Pass
In addition to this suite of interactives, EDM also created the "Backstage Pass" that provides visitors with the ability to record and share video of their creations. At any of the interactive stations with an optical barcode scanner, visitors can 'scan-in' to create a video of their experience to share with the world. Who knows, maybe the next big thing will be found at the Science of Rock 'n' Roll!
The Backstage Pass has proven to be a central element of the Science of Rock visitor experience. Roughly 75% of visitors use their pass to create one or more videos. And more than 50% of visitors actually visit the exhibition website to view and share their videos with friends and family via social media.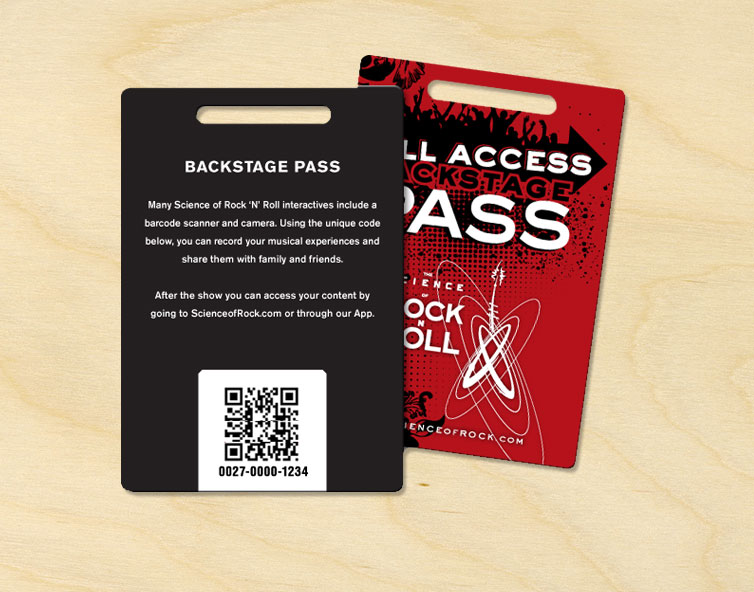 ---
If you're interested in knowing more about this project, please contact us for more information.