Smart Exhibit Environment
Traditionally, exhibit software is manually loaded and configured in a time-consuming ad hoc fashion. Automating deployment is one aspect of what we refer to as "software infrastructure." EDM has spent six years assembling a well-tested system that will form the basis of your exhibition's digital backbone. You'll see a single database of exhibit configurations, one-step deployment of software updates, monitoring and logging of hardware and software health, and simple tools that allow staff to make content and exhibit behaviour changes.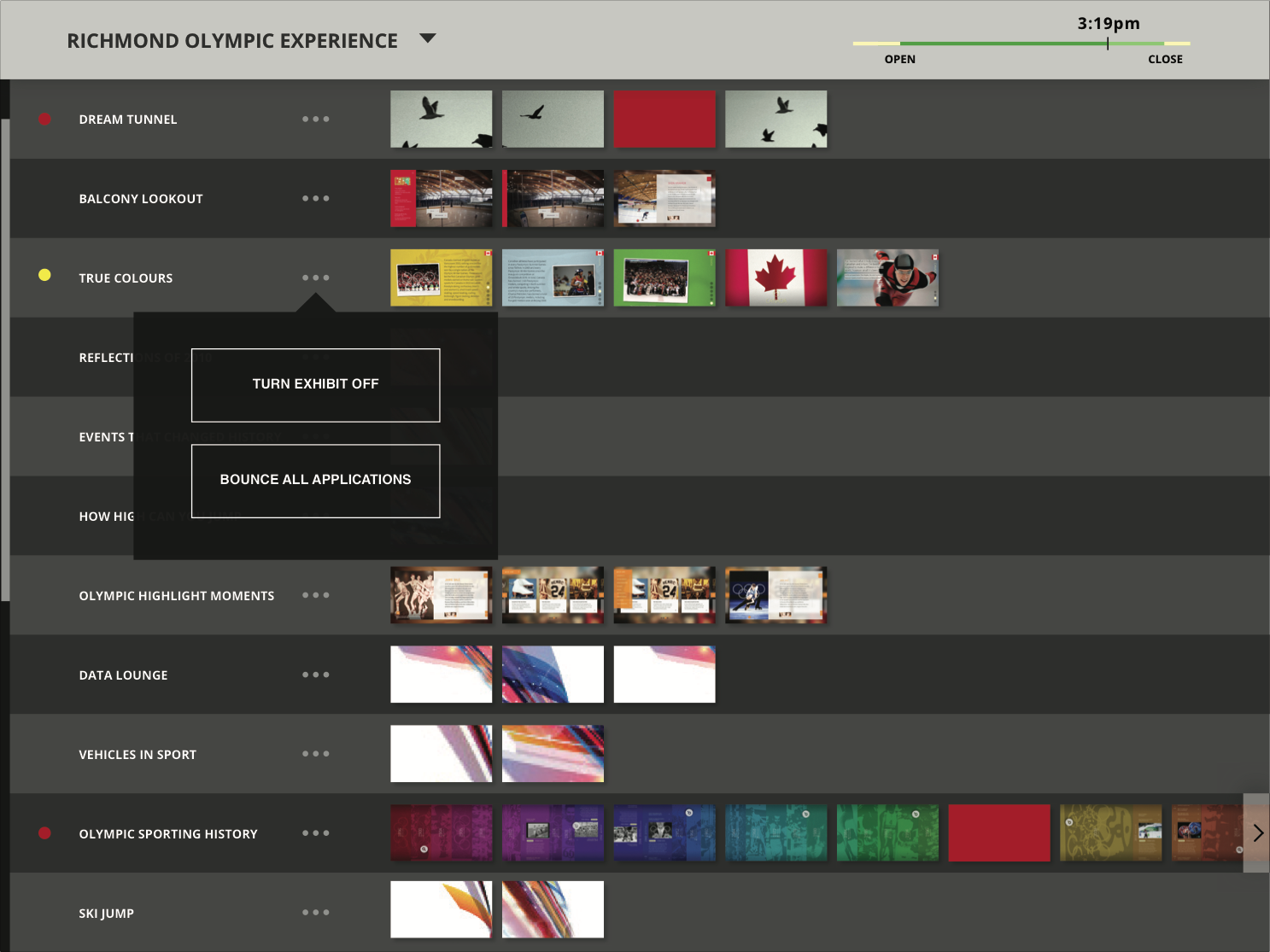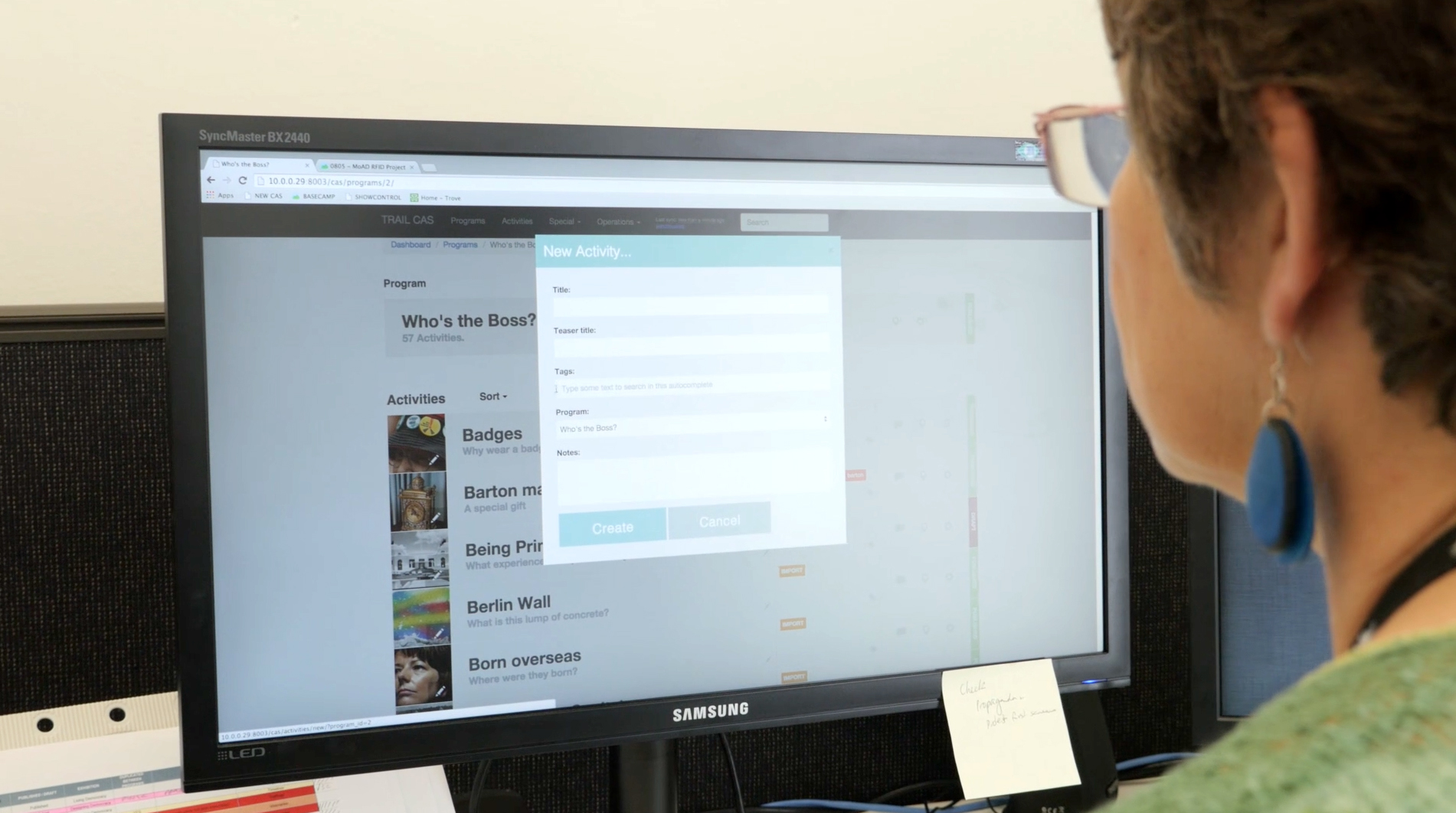 ---
Please contact us if you'd like to know more.