TIMELINE is EDM's customizable touchscreen software for exploring historical events. Far more than just a collection of milestones plotted over time, TIMELINE provides a rich interactive journey.
With support for contextual video, 360-degree artifact views, and high-resolution imagery, Timeline provides a compelling "touch friendly" means of presenting the many historical events that can frame an exhibition. And because support for content is practically limitless, powerful information filtering tools allow visitors to browse thematically, or quickly pinpoint the information they seek.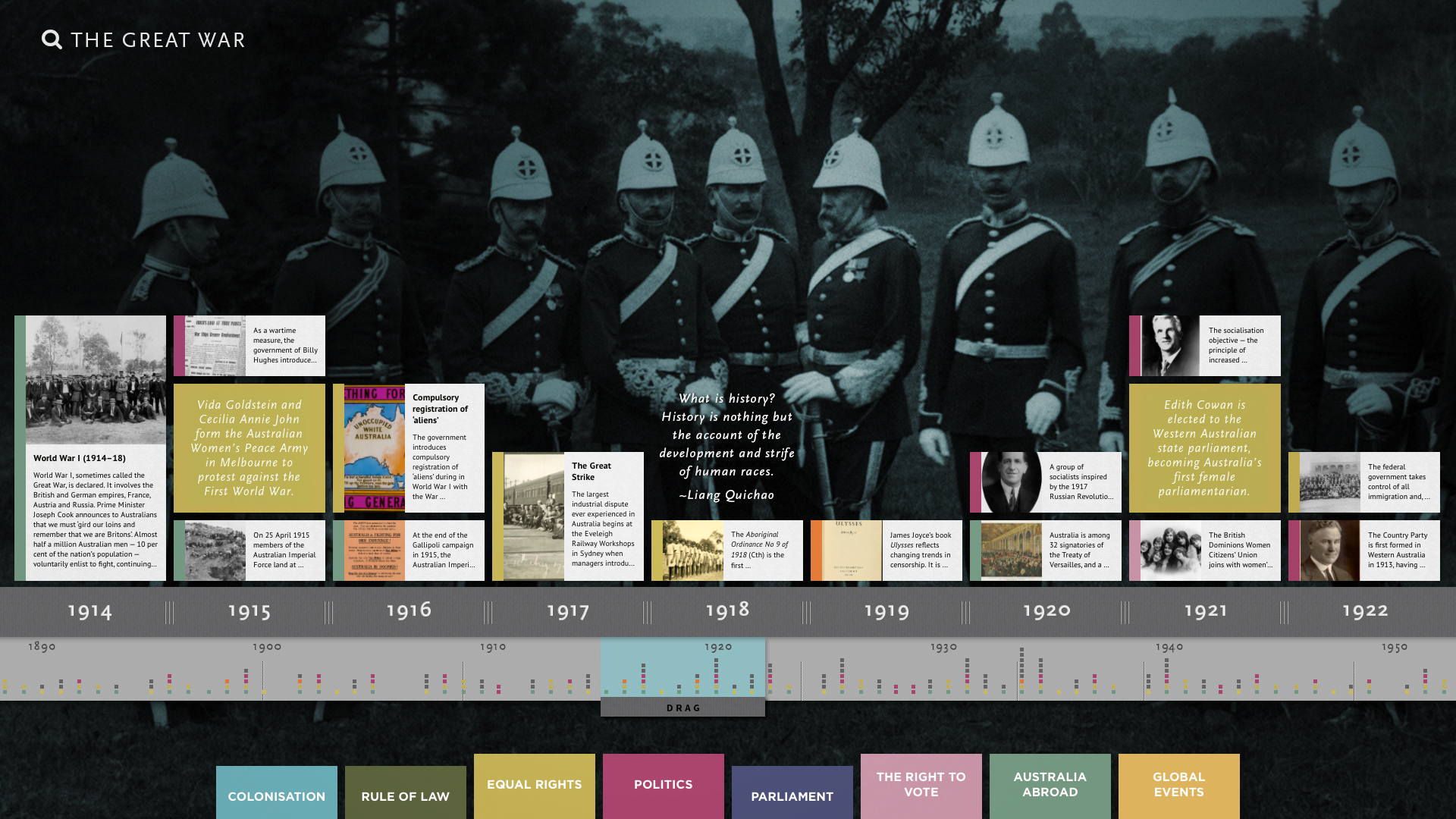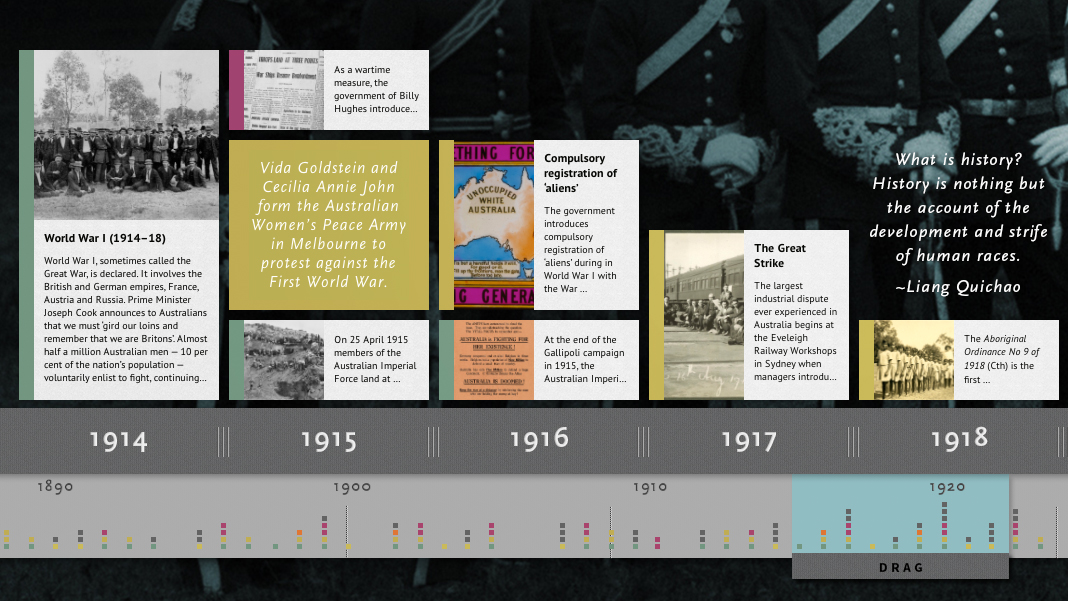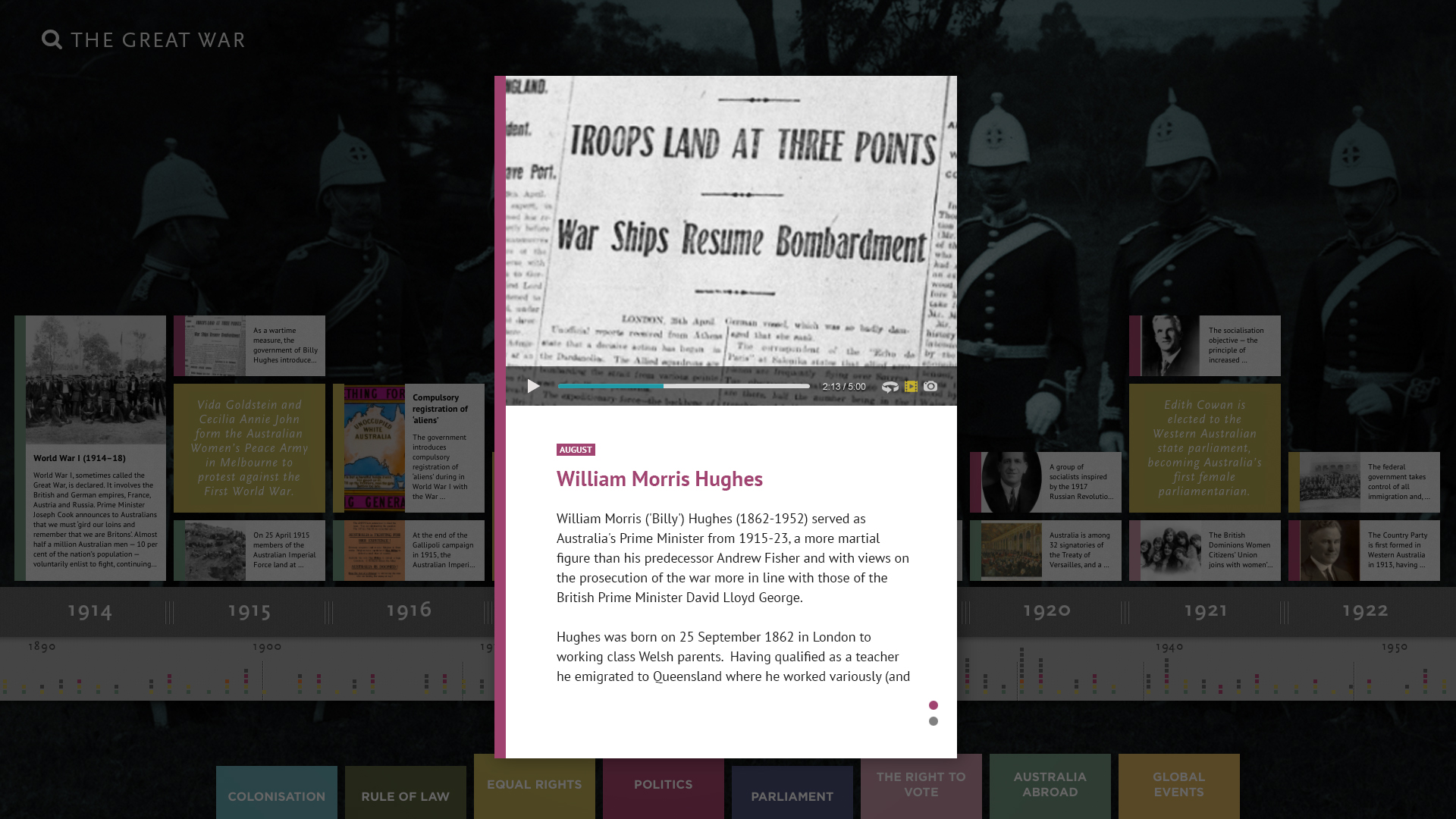 Features
Timeline's feature set reflects several years of ongoing iteration based on feedback from our museum clients and their visiting public:
Clean intuitive interface designed specifically for museum touchscreens
Thematic filtering tabs and powerful search capabilities
Support for high-resolution images, video and QTVR-type rotatable artifact views
Curator-controlled content authoring through a friendly web-based content management system
Works equally well as a single-screen interactive or a larger multi-screen experience
As with all EDM software, unparalleled remote support
Configurations
From one screen to a dozen or more screens, Timeline can be deployed in a number of ways depending on a gallery's physical arrangement and desired visitor experience.
In a single screen configuration, Timeline acts like a portal onto a long digital chronology. With multiple means of interacting, visitors can travel though entire eras with a casual flick, or carefully explore year-by-year. And powerful search and filtering tools also allow visitors to browse by thematic category or identify specific milestones of interest.
Timeline can also deliver a multi-screen experience. In a tiled multi-screen configuration, each screen represents a particular segment of history. Taken together, this collection of screens allows the visitor to explore an entire historical period on a giant digital canvas.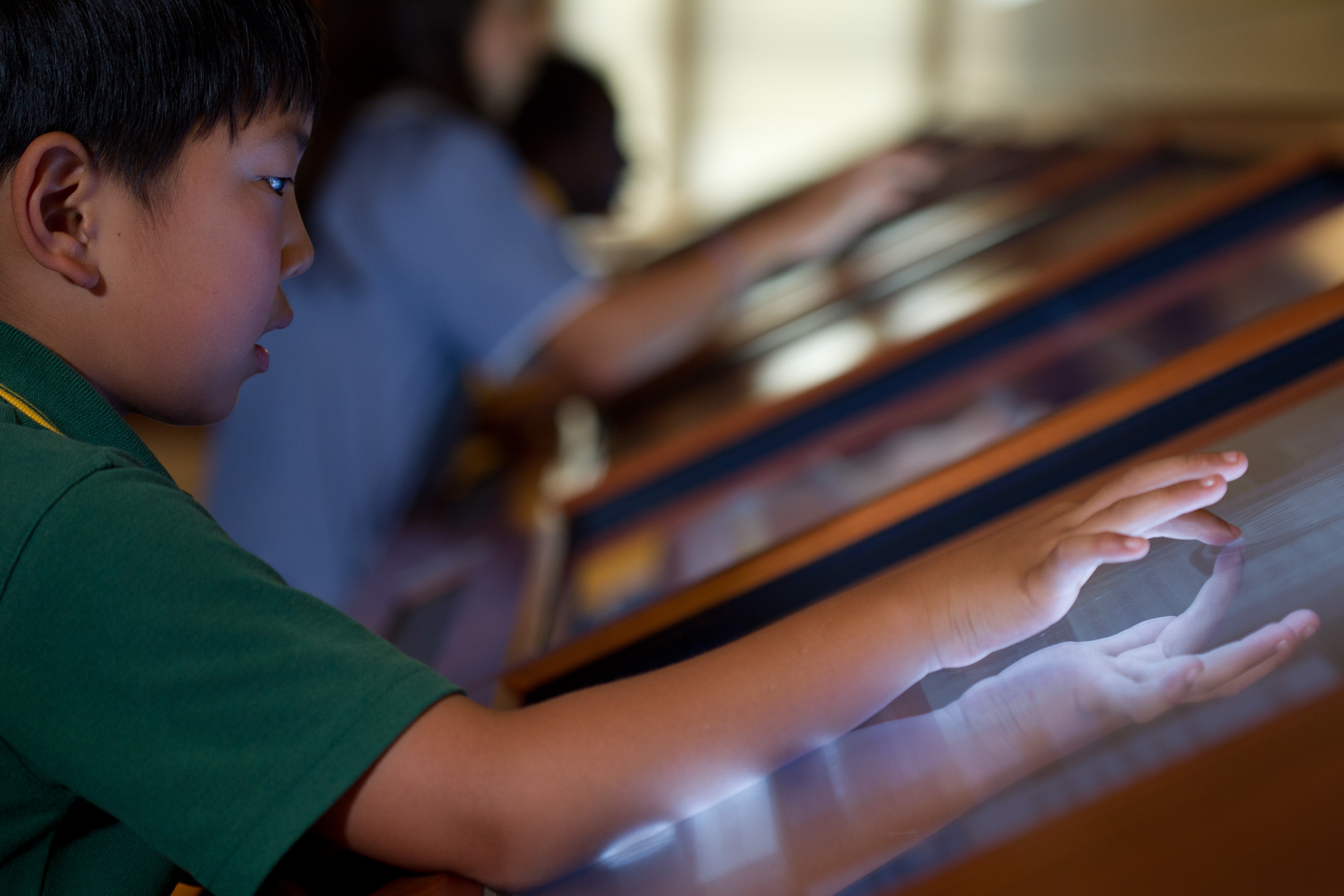 Alternatively, screens can be distributed throughout an exhibition while remaining interconnected. Perhaps your exhibition is arranged chronologically? In this case one might find a 'slice' in time located on a nearby touchscreen, but relevant digital content from other eras can still be accessed. This physically integrated multi-screen arrangement is particularly useful for connecting content to an exhibit's distributed material culture.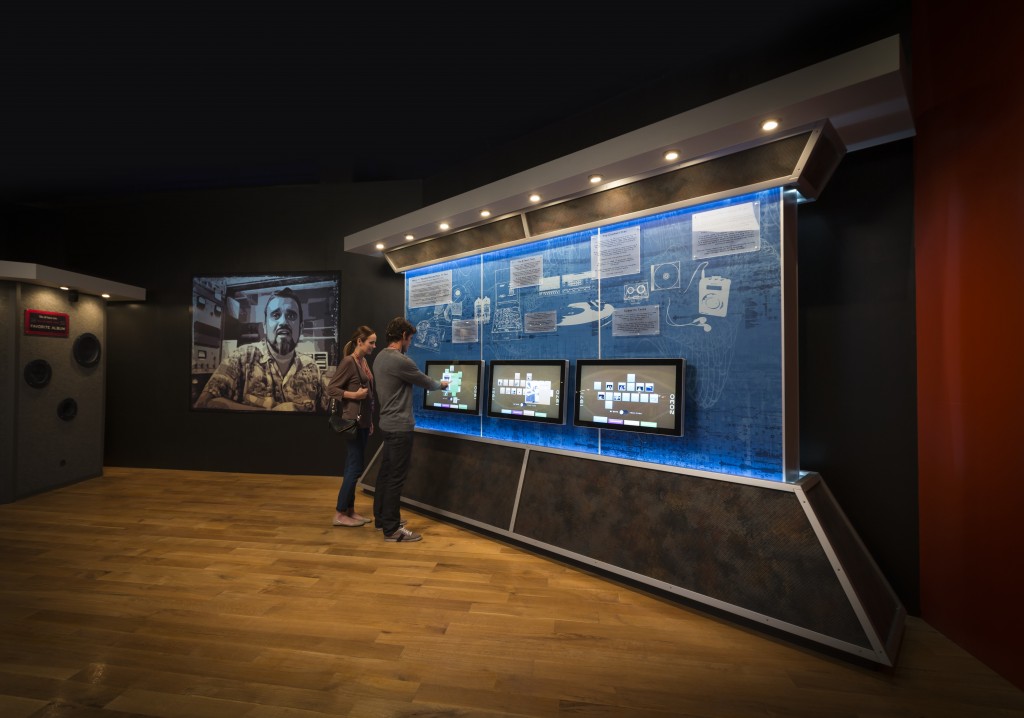 Timeline Content Management
Content is placed firmly in the hands of the museum or gallery. Curatorial teams can quickly and easily add or change content via the browser-based content management system. Once changes are made, updates are deployed to one or more exhibition screens at the simple push of a button.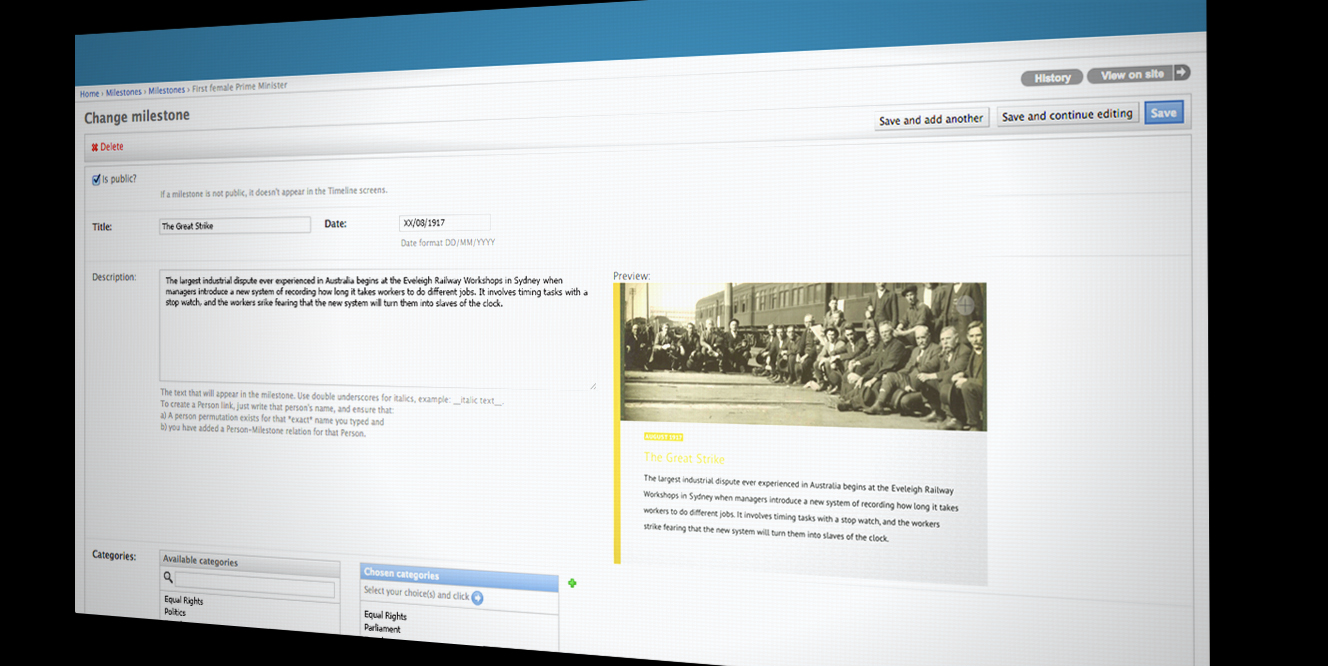 ---
If you're interested in this product, please contact us for more information.