Trail is a smart-card based system specifically designed to get students looking, thinking, and talking about a museum's stories, images, and artifacts.
---
Using RFID enabled smart-cards, Trail enables student groups to explore museum exhibitions freely and at their own pace — engaging with location-specific interactive activities that encourage observation, discussion and comparison with the opinions of their peers. This Muse award-winning platform is a stress-tested solution, with the proven ability to support over 70,000 school visitors annually.
How Does it Work?
Trail's success is rooted in its ability to manage the logistics of large numbers of students moving around an exhibition space. Once students are issued an RFID card and directed to "start at a free station of their choosing", Trail delivers simple, location-specific activities (like matching games, 'go and sees' and opinion polls) that inspire the students to engage with the museum's stories, images, and artifacts. Trail keeps track of where each team has visited, finds free stations as they become available, chooses and reserves new destination screens, provides dynamic 'heads up' maps to the next destination (avoiding conflicts with public visitors), and generally ensures that students move around without encountering any bottlenecks. All of this happens asynchronously — teams proceed at their own pace rather than moving in forced lock-step with one another.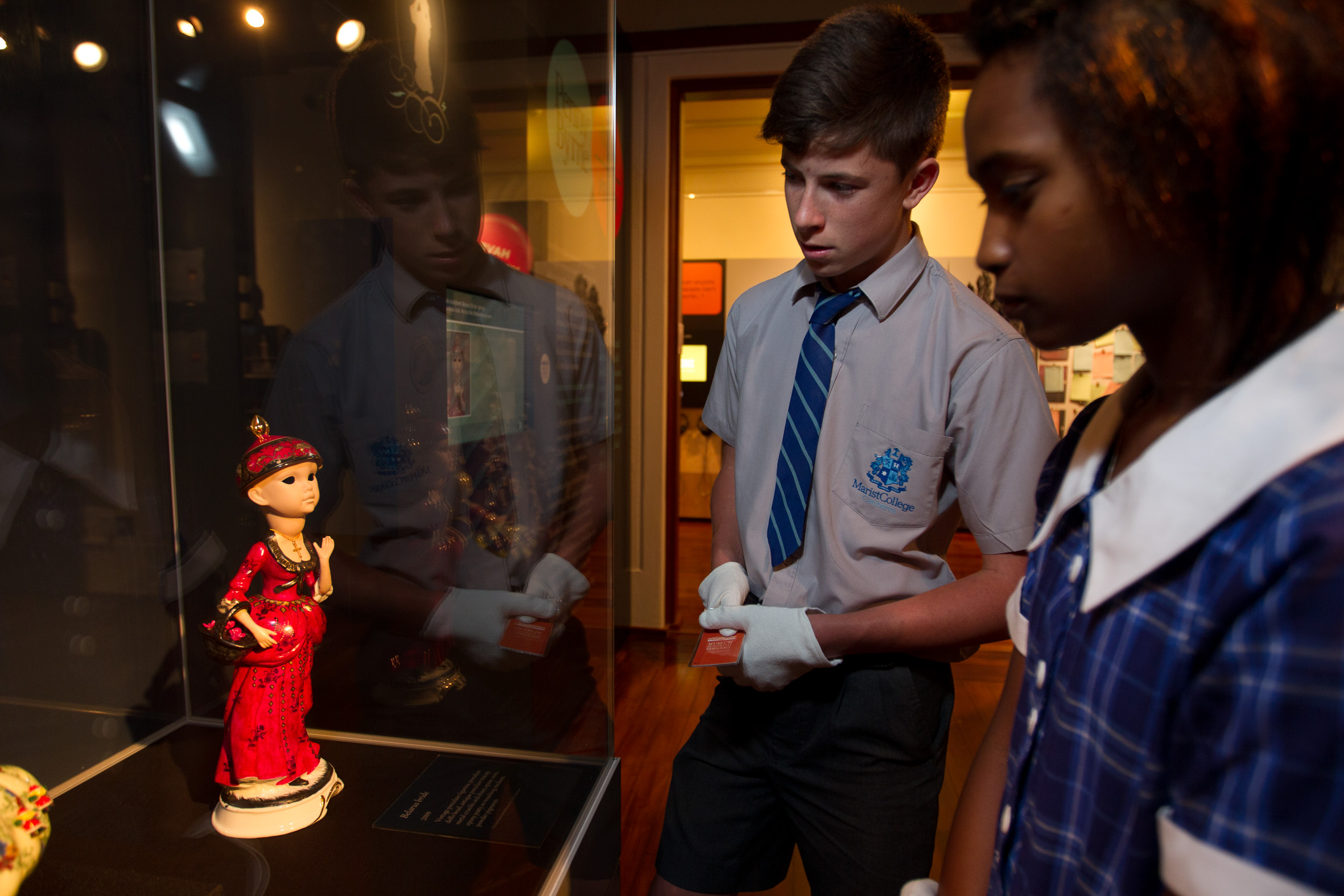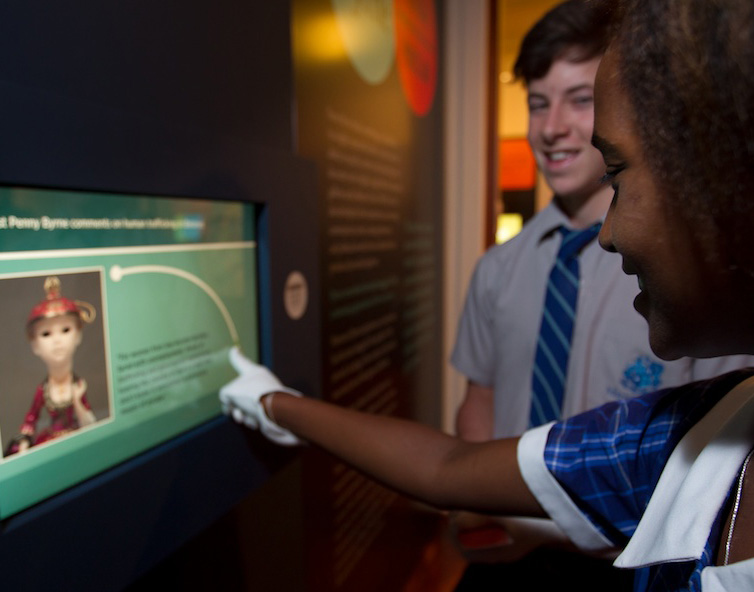 Customization
Trail can be customized to meet the unique needs of every installation. We provide a full solution, including:
hardware including branded RFID readers and cards
core Trail and content authoring software
graphic branding to match the exhibition aesthetic
comprehensive training for educators, docents and institution IT
and unrivalled customer support and ongoing maintenance.
All on-screen content is under the control of museum educators. Trail's content authoring system lets educators assemble activities from a palette of interaction templates, populating these with text, imagery and references to nearby museum stories and objects. The ability to author content in-house allows museums to tailor programs to suit different age groups, abilities, and interests. For example, different programs for primary and secondary school visitors. Or a one-off program that ties in with a special event or anniversary.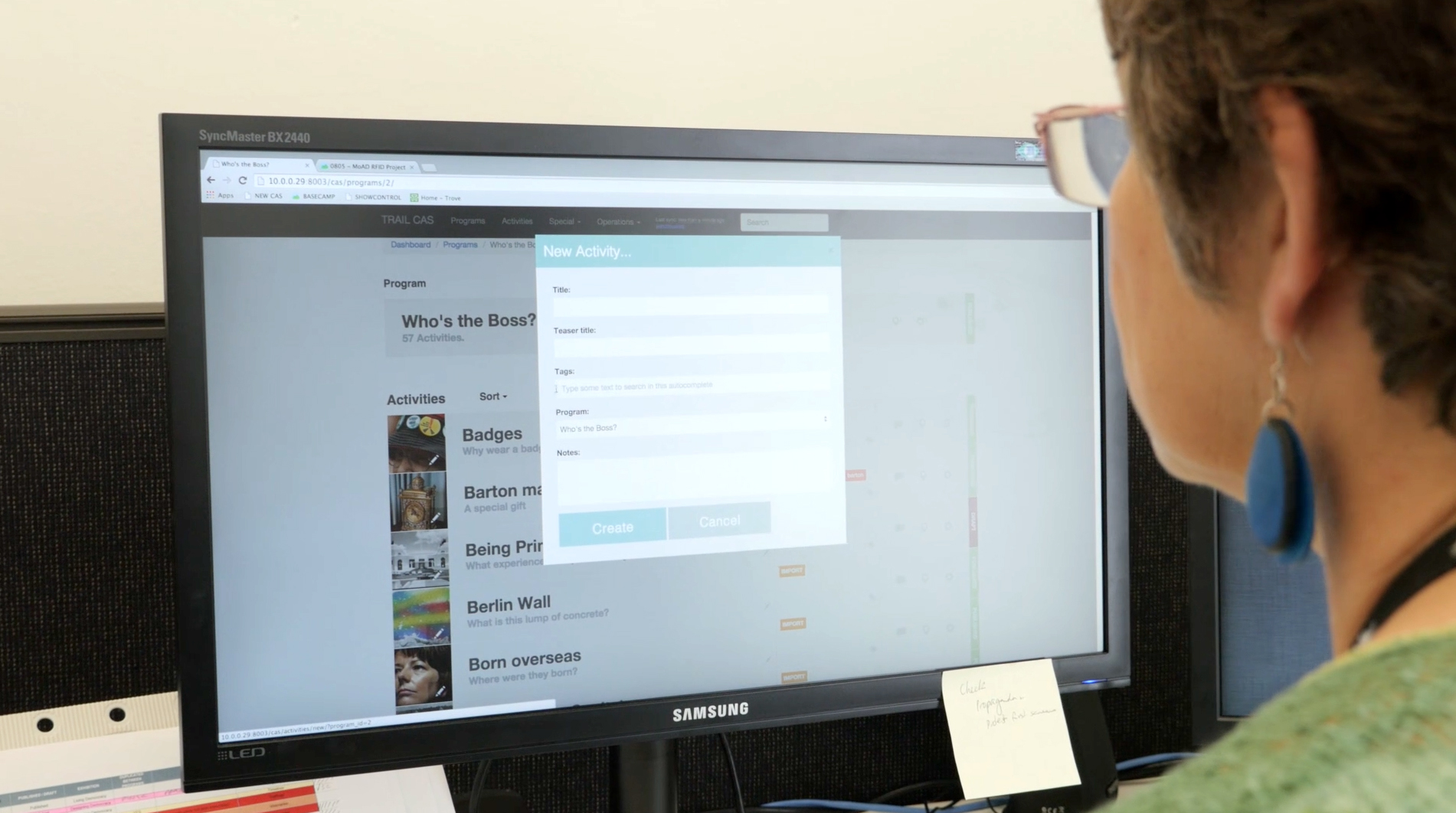 The content authoring system can also generate a customized "takeaway." Based on the information collected by each smart card, a personalized PDF can be emailed to each visitor or simply sent to a teacher to spark discussions back in the classroom.
Still have questions? Here are some common Trail FAQs.
---
If you're interested in purchasing Trail, or would like to know more about it, please contact us for more information.